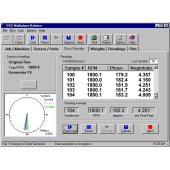 DLI Watchman® DCX™ Multiplane Balance is a multi-plane, multi-speed balance program that will allow you to balance simple or complex machinery with minimal effort.
Field-balancing experts designed the DLI Watchman® DCX Multiplane Balance, so you can expect a system that allows you to work both efficiently and effectively.
The system allows in-place balancing of machinery in one to four planes. Its multi-speed optimization capability provides optimum balance solutions at up to three different speeds, providing the best correction solutions for variable speed machines.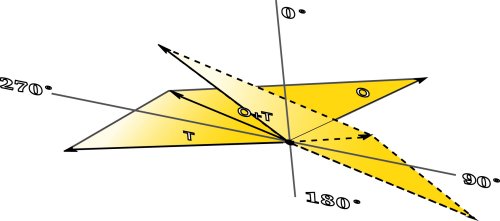 The intuitive user interface provides streaming phase/amplitude and speed information so anomalies can be quickly identified. The live vector display shows a continuous visualization of the machines' dynamic state. Balance history is provided with logical "vector progressions" so progress can be graphically identified and understood. Balance quality reports can be printed directly from the DCX to a Windows compatible or network printer. The software can also be used with portable computers equipped with the DLI Watchman® AQ204 data acquisition card. The intuitive user interface as seen on the DCX display.
1 TO 4 PLANE BALANCING
EFFECTIVE ON VARIABLE SPEED MACHINES
LIVE VECTOR DISPLAYS
ADVANCED GRAPHICS AND REPORTING CAPABILITY
EXTENSIVE ON-LINE BALANCING HELP